About Lowthers
Lowthers Chartered Accountants was founded in Auckland by John Lowther with his passion in tax accountancy and his desire to provide affordable, quality accounting services to the Auckland region. Since establishment, the Lowthers group has grown to become a nationwide Chartered Accounting practice.
Our offices
Lowthers group has clients in all major cities and regional centres around New Zealand. Started in Auckland, Lowthers has since established the following offices:
Lowthers Auckland
Lowthers Tauranga
Lowthers Christchurch
Lowthers Auckland is located in the heart of Auckland CBD and provides business advisory, tax planning and business structuring services to a range of small and medium sized businesses.
Our regional office in Tauranga services our Bay of Plenty clients with the equivalent of our Core Services with a specialisation in property investments.
Lowther's presence in South Island was established with the founding of the Christchurch office. Read more about our services offered.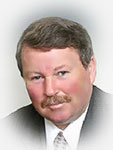 John Lowther
B.Com M.ComLaw (Hons) M.Tax (Hons) CA - Principal, Lowthers Group
John has a special interest in tax and provides tax advice to clients and undertakes corporate tax structuring. He is a member of the Institute of Chartered Accountants of New Zealand; holds a Masters of Commercial Law (Hons) degree and a Masters in Taxation Studies (Hons) from Auckland University. John is an independent director of several companies.
---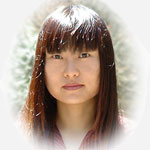 Ellen Loke
B.Com CA - Manager
Ellen has had many years of experience in Chartered Accountancy and once worked for one of the largest international accounting firms. She has used her real life business experiences to assist the growth and success of many New Zealand businesses. Her depth of knowledge and understanding of what people want from an accountant makes her one of Christchurch's best accountants.